Car Paint Carnauba Premium Liquid Wax Sealant Coating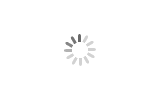 Car Paint Carnauba Premium Liquid Wax Sealant Coating
strongreturn

China

within 15 days

10000pcs/day
One step wax specially formulated to produce eye-dazzling results on all finishes. Rich conditioning oils with gentle cleaning ability make it an excellent choice for daily drivers exposed to the elements. 906 Carnauba Wax is easy to apply. It glides on like soft butter and the excess buffs off effortlessly with no dust or powder residue. Each time you wax, the carnauba builds on the surface, increasing the depth of shine and providing long lasting protection
CARNAUBA WAX - PASTE - LIQUID
Product number: 906
One step wax specially formulated to produce eye-dazzling results on all finishes. Rich conditioning oils with gentle cleaning ability make it an excellent choice for daily drivers exposed to the elements.
906 Carnauba Wax is easy to apply. It glides on like soft butter and the excess buffs off effortlessly with no dust or powder residue. Each time you wax, the carnauba builds on the surface, increasing the depth of shine and providing long lasting protection.
906 Wax's ultra glossy finish will make your car's paint pop and shine like it is wet. And it is ideal for all paint finishes: metallic, polyurethane, gel coat, fiberglass and carbon fiber.
Using Steps:
1. Clean the car with water entirely. Wash the dirt and dust off, and dry it with #T700 Car Washing Microfiber Towel.
2. Dip some of this product with #S01 Foam Sponge Applicator, then spread it thinly on the car body.
3. Allow it to dry to a haze. (5-10 minutes in summer; 15-20 minutes in winter)
4. Buff off the excess with #T701 Waxing Using Microfiber Towel gently.
5. Your car will have a high gloss, wet look finish that improves every time you wax.
Extreme Hydrophobic technology
Extreme Glow Enhance
Cleans your paint while you wax.
Rich conditioning oils polish & protect.
Intended Use : Automotive
Specific Use : Removal of imperfections from painted surface.
Product Code:
Liquid: L906-OZ16(473ml), L906-L20 (20 Liter)
Paste: S906-OZ6(180gram), S906-0Z11(311gram), S906-L20