Car Medium Rubbing Cut Polish Compound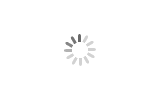 Car Medium Rubbing Cut Polish Compound
strongreturn

China

within 15 days

10000pcs/day
2500 Rubbing Compound is a medium cutting compound that works to remove P1200 and finer sand scratches in automotive paints including clear coats. A mid-tier compound that can also remove minor imperfections in painted surfaces or solid surfaces material counter tops.
Easy clean-up
Leaves a fine finish
For the second-hand cars renovation
Product Description
2500 Rubbing Compound is a medium cutting compound that works to remove P1200 and finer sand scratches in automotive paints including clear coats. A mid-tier compound that can also remove minor imperfections in painted surfaces or solid surfaces material counter tops.
Easy clean-up
Leaves a fine finish
For the second-hand cars renovation
Key Benefits, special features
Medium cutting:The highest-performing, fastest-polishing vehicle rubbing compound
Versatile:Suitable for all types of coating, MS or HS paints
Easy to clean up:low dust and minimal workspace pollution
Standard process:Step 2
Polishing System

Recommended Usage
1.Clean surface thoroughly prior to polishing.
2.Shake the bottle prior to use and apply a small quantity of the product onto the polishing pad (a pea-sized drop is sufficient for an area measuring approx. 40 x 40 cm).
3.Use Cutting Foam Pad or wool pad to remove scratches, sanding marks on fresh coating and signs of use or washing. For more cut, use the Lambwool pad could remove P1500 sanding marks working as 2in1 compound. If using a new or dry pad,apply sufficient polish to prevent the formation of noticeable hologramsIf using a new or dry pad, apply sufficient polish to prevent the formation of noticeable holograms.
4.Use either a rotary or an orbital polishing machine and use the cross-coating method. Apply light pressure at the start of the polishing process. Take away the pressure in the final cycles and increase the speed of the polishing machine.
5.If working on very dry coatings, soak the pad, and spin off excess water, to prevent dust formation.
6.At first, the polish will seem a little milky and should be worked in until only a slightly transparent/oily film is visible.
7.Once you have finished polishing, remove any residue with our Microfiber Towel, without applying any pressure.
8.Scratches, sanding marks and signs of use/washing have now been removed. If need further glossy, now use Finish product to remove any holograms and achieve an exceptionally glossy finish.