Car Cleaning Ceramic Nano Coating Liquid Protective Wax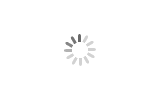 Car Cleaning Ceramic Nano Coating Liquid Protective Wax
strongreturn

China

within 15 days

10000pcs/day
L886 Cleaner Wax, cleaning and protectant two steps in one. Ceramic SiO2 Crystal Coating.
Cleans your paint while you waxing. Rich conditioning oils polish & protect.
Removal of imperfections from painted surface.
High Strength Paint Protectant to improve the original paint
L886 Cleaner Wax, cleaning and protectant two steps in one. Ceramic SiO2 Crystal Coating.
Cleans your paint while you waxing. Rich conditioning oils polish & protect.
Removal of imperfections from painted surface.
High Strength Paint Protectant to improve the original paint
Advantage:
1.Protection: L886 Cleaner Wax creates a protective seal film to keep out any odor, stain and anything else that causes damage so your car surface paint stays healthy and shining for longer.
2.Easy to apply: It is easy to apply wax on the car paint, and it is easy to wipe the extra off after drying.
3.Fresh smelling scent: The wax is scented with orange essential oil, leaving your car smelling crisp and clean after every use.
4.Environment friendly Material: It contains advanced polymers and spice and has no peculiar smell, no harm to car paint and can be used safely.
5.Multifunctional: Anti-fouling, stain resistant, anti-aging, anti-ultraviolet, anti-fading. Reduce the car paint damage, remove scratches and avoid car paint scratches.
How to use:
1.Clean and dry the surface of the car paint entirely.
2.Dip foam sponge applicator into the car wax.
3.Rub the pad in small circular motions, apply evenly on the paint surface.
4.Allow it to dry to a haze. (5-10 minutes in summer; 15-20 minutes in winter).
5.Repeat until entire car is fully waxed.
6.Buff off the excess with #T701 Waxing Using Microfiber Towel gently.
Quick Details
Type: Cleaning and Wax
Use: Car Surface Wax and cleaning Expiration Date:3 Years
Odor, Color: Little solvent odor pH: 7.2-8.9
Place of Origin: China (Mainland) Consistency: Liquid
Color: White
Specific Gravity: 0.98Water =1
Supply Ability:: 1000 Ton/Tons per Month